This content may use affiliate links. Please refer to my disclosure policy for more info.
Okay, so I know that we've still got a few months before Christmas, but I couldn't help myself. Christmas is my absolute favorite holiday (sorry Halloween), and that means I always start getting prepared for it months in advance. (Seriously though, I've been working on some of my Christmas designs since July.) I'm a total fontaholic, so I went on a mission to find all the best Christmas fonts. While I was looking around, I realized that some were just too good and needed to be shared.
There's a font here for everyone. I think these would all work really well whether you're a designer or a hobbyist. I tried to include fonts with lots of doodles and extras. They make designing things like Christmas cards much quicker. Some have the doodles included as a font file, and others have them as PNG or vector formats.
If you'd like to save this page, you can pin the image below to your Pinterest board!
Christmas Fonts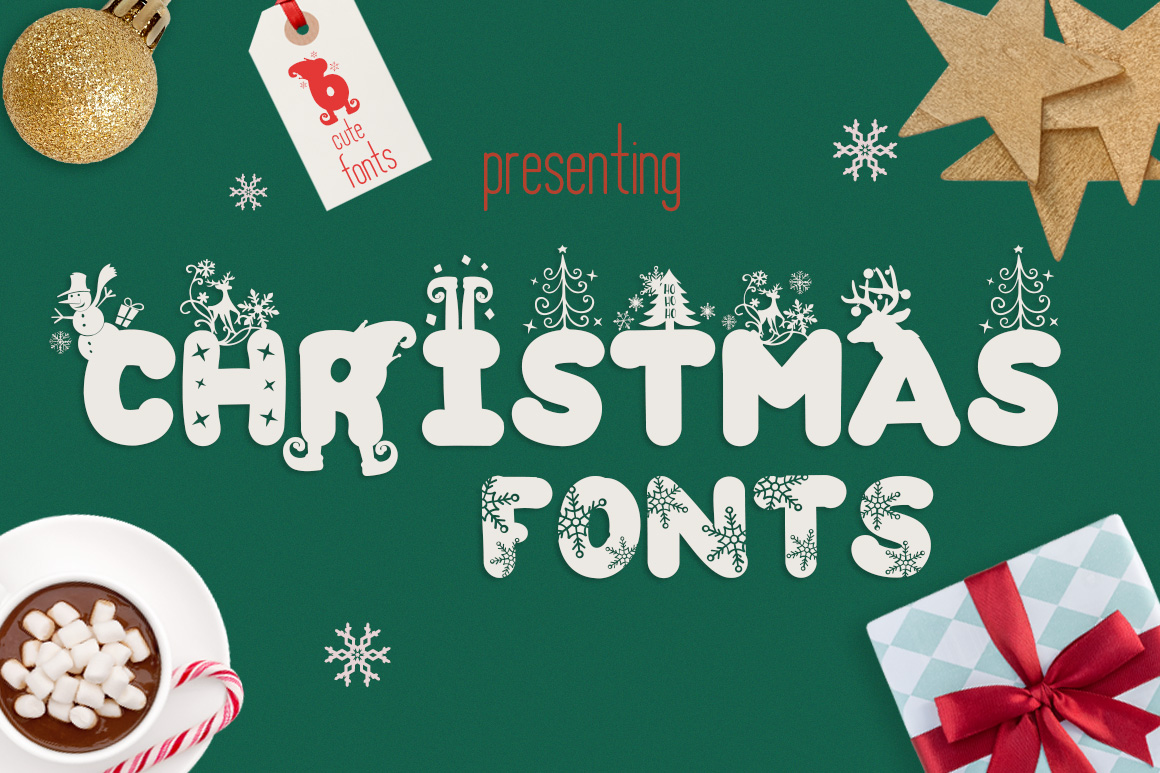 Okay, so this  is actually 7 Christmas fonts in one! These are all super cute. I especially love the "Oh deer" font. I think those little antlers are so darn cute. There's a lot of versatility with this bundle. There's a few display fonts like the ones pictured, but there's also a tall thin sans serif font, which would be a nice contract underneath one of the more festive designs.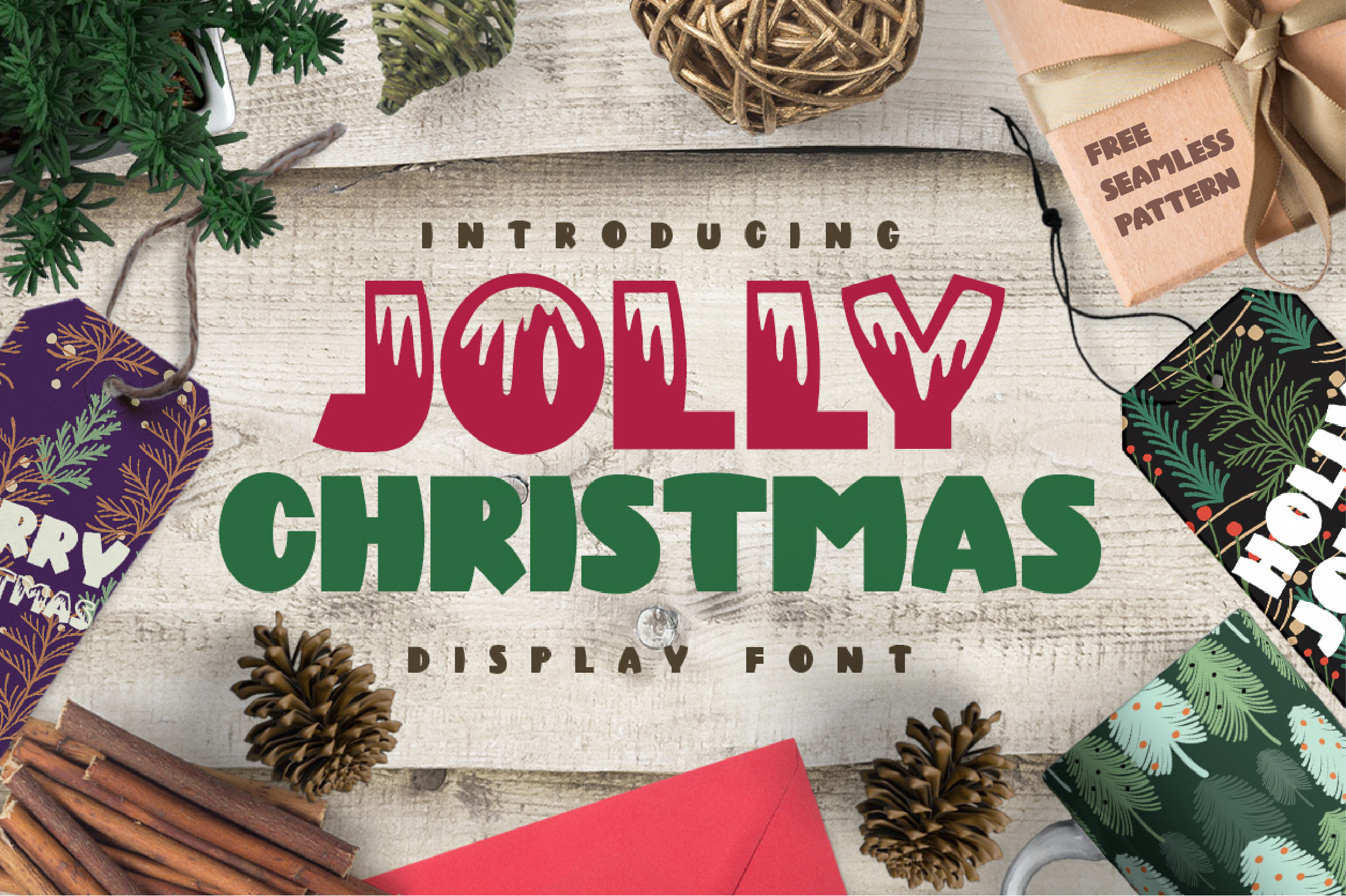 Jolly Christmas is a super cute snowy display font. It comes with the letters in two different styles - with snow and without. I can totally see this working really well on anything with a white background. This would make a super adorable wall decal if you have white walls!
This font also includes 26 seamless patterns! They come in AI format though, so you'd have to use Illustrator or Inkscape (which is free!) to open them.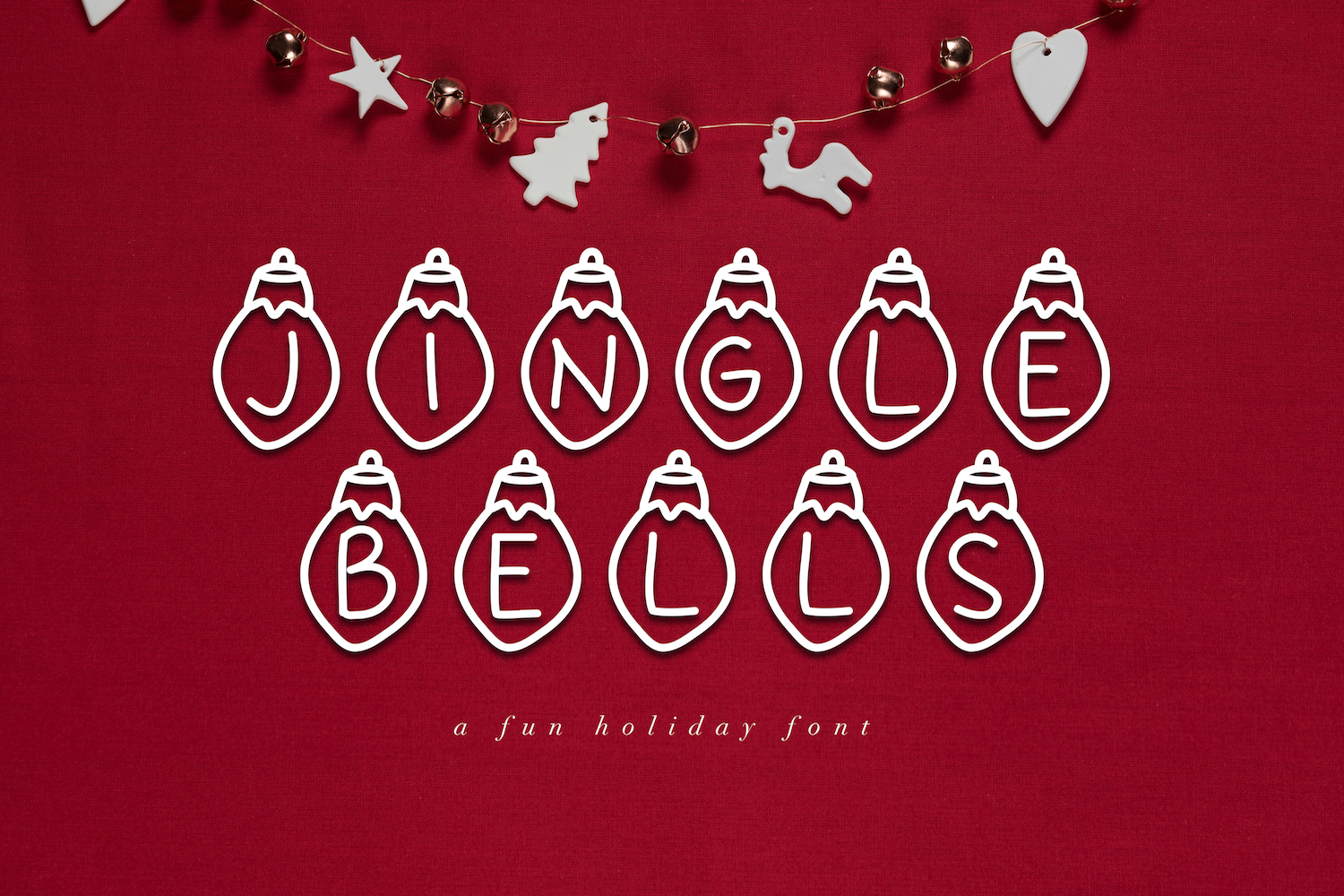 Jingle Bells is such a sweet and charming Christmas font! All the letters and numbers are inside ornaments. This font would be very cute on a social media or blog post. It's a very whimsical, but it has a certain simplicity to it.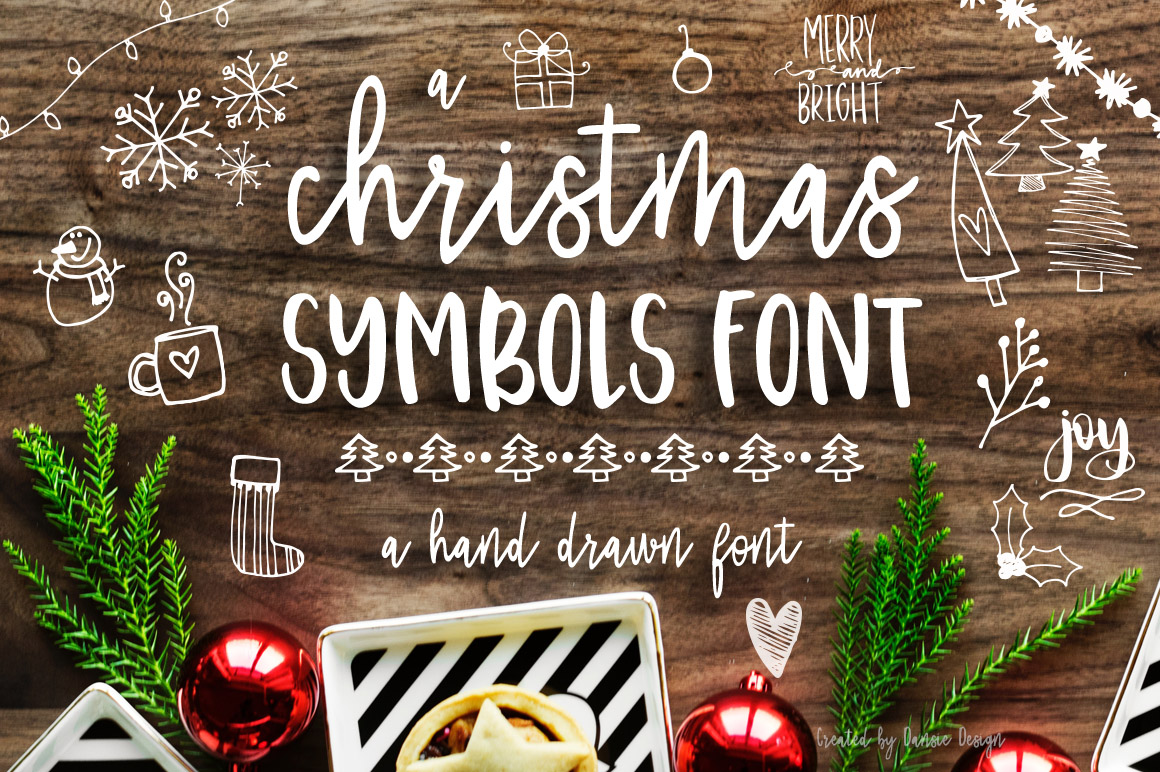 This Christmas font is a little different. I've said before that I LOVE doodles, and this is no exception. Instead of letters, whenever you type with this font, doodles will appear!
This Christmas Symbols Font would work really well on photos as an overlay. Either for Christmas cards/invitations, or for social media/blog posts.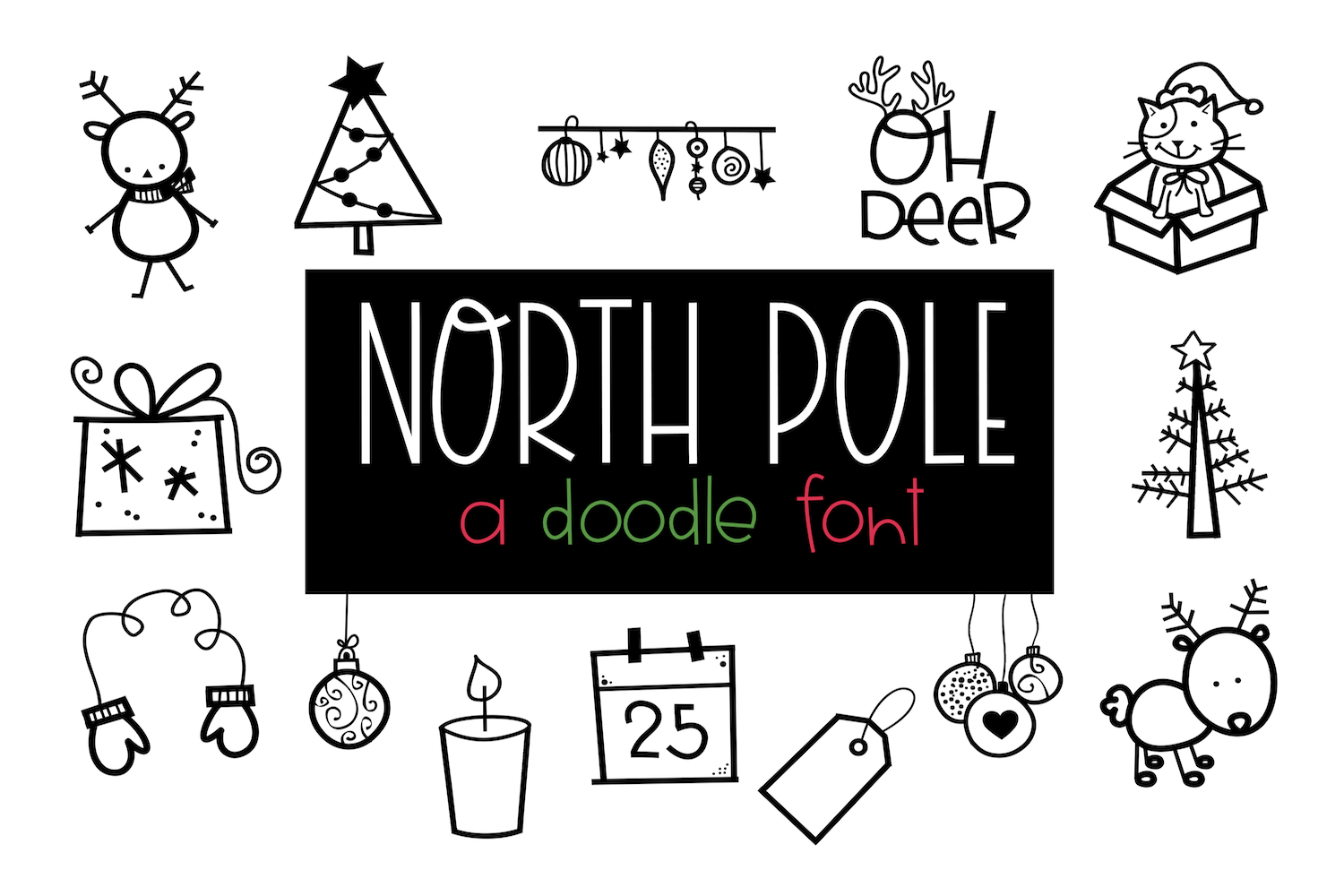 I love KA Designs. I'm pretty sure I have all of her fonts. As always, her doodles are charming and seriously cute. These would look great as overlays on blogs and social media posts. I think they would also work really well on any kind of printed medium. Anything you want to add a bit of cuteness or charm to.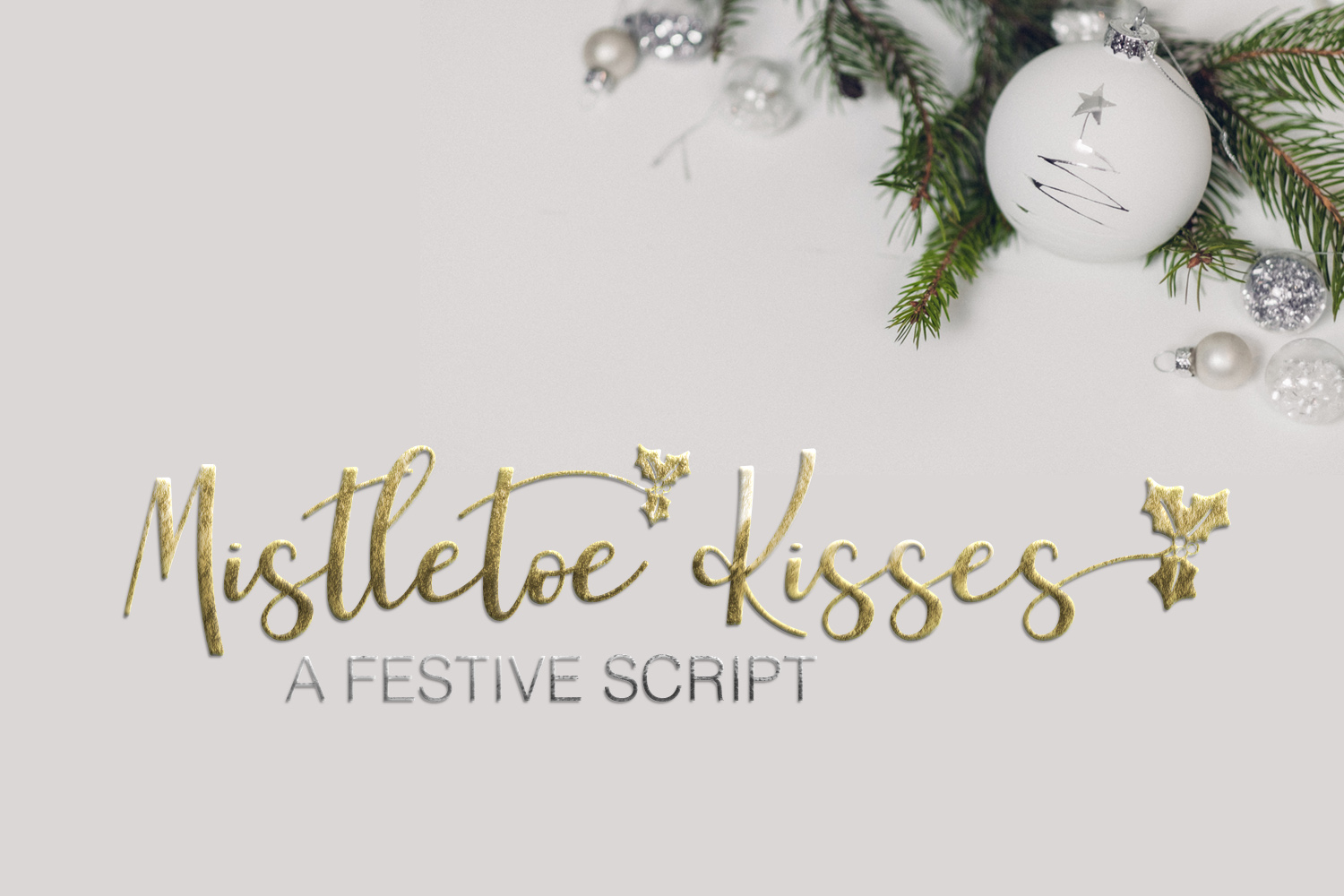 This is the font I used in my heading! I think this font is so classy. Not only is it a beautiful script font on it's own, but it also comes with swashes and doodles for the left and right sides. This font works really well for headings, invitations, cards - anything you want to appear sophisticated and classy but with a bit of a festive vibe.
7. Ugly Sweater by The Font Bundles Store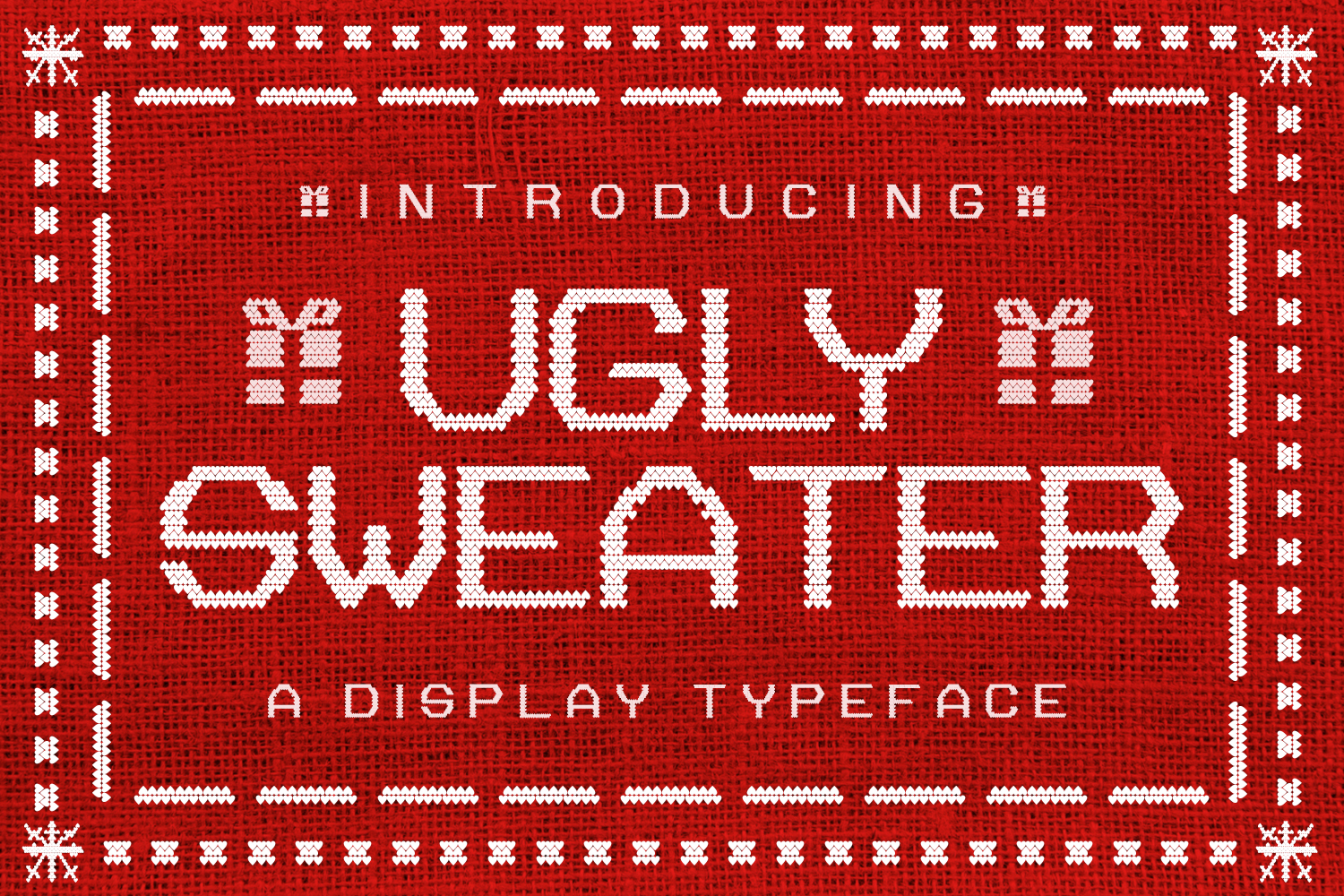 I think my favorite part about winter and Christmas time is ugly sweaters. I have a million of them! Something about them is just so festive. This font captures the ugly sweater feel perfectly. I think this would work really well for a blog or social media post. It also looks wonderful on hoodies - as pictured in the designer photos for this font.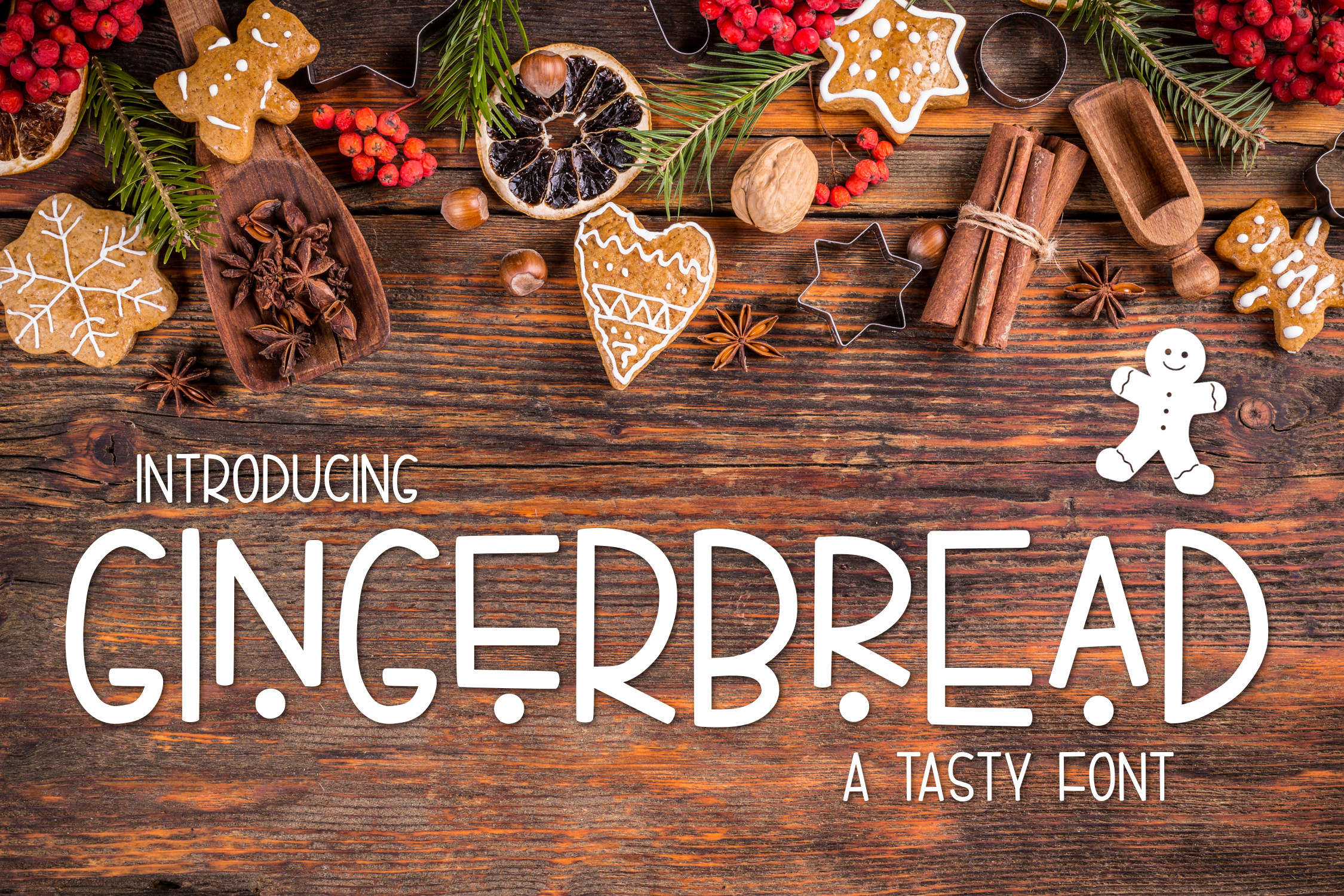 Kitaleigh is one of my favorite font designers. A lot of her fonts are very simple, but perfectly executed. This font would work for a variety of projects. It's actually two fonts. There's the font with the dots below the letters, and there is a variation without. You can combine the two to get the effect shown in the picture.
9. Vondey by blackcatsmedia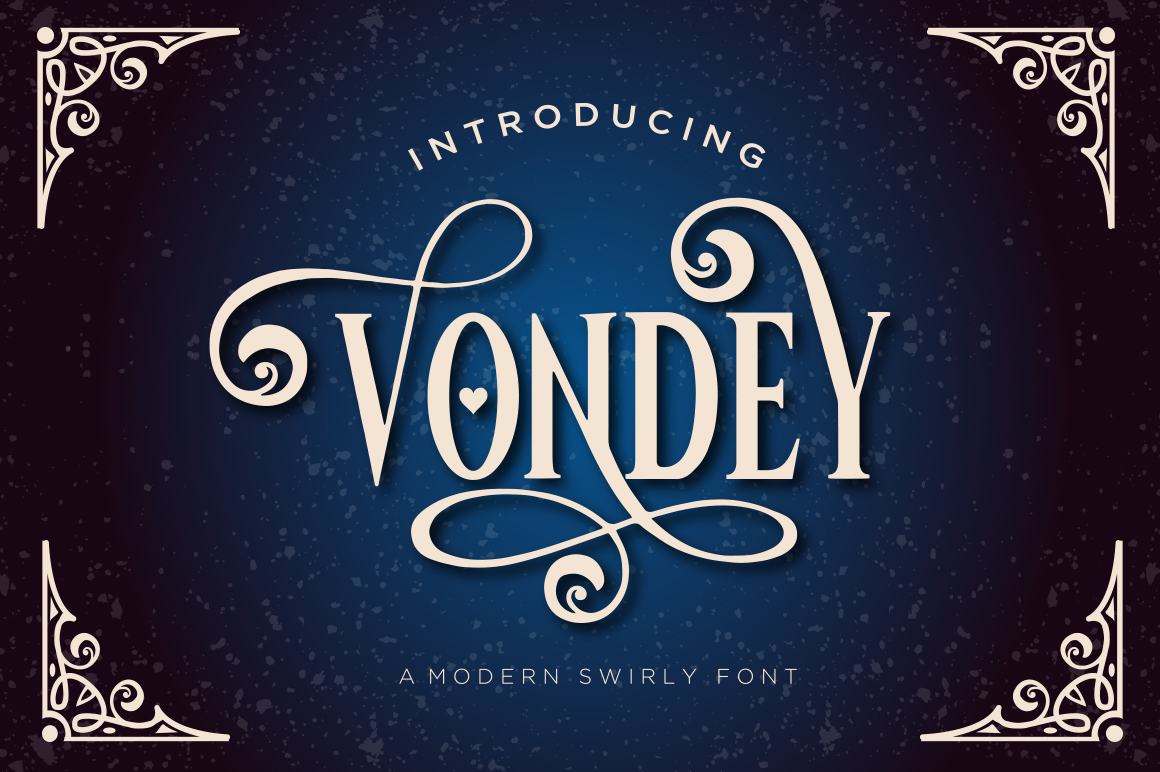 Blackcatsmedia are in a class of their own when it comes to font design. All of their fonts are gorgeous and amazing, and Vondey is no exception. This font has such a vintage feel, but things like the hearts and swashes keep it modern and interesting. Vondey includes over 220 alternates! There are bonus ornaments included as well, so you can make every design stand out. This is a stunning Christmas font and would look so beautiful on Christmas cards, wooden signs, and advertisements.

Joy and Candy is actually 3 fonts in one! Something about this font is so whimsical and childlike. I just love it. If you look at the listing page, the designer used the fonts in a few designs, and they are super stunning! I think there's a ton of versatility in these fonts.
Powered by Creative Market
This font immediately makes me think of those vintage signs for a Christmas tree farm, or Sleigh Rides for ¢25. You could easily make a design like that very quickly with this. It's got such a classic Christmas feel. It also includes some vector images, which would need to be opened in Illustrator or Inkscape.
This would work very well on a wooden sign. I think it would be a great font for making a personalized sign above your front door that has your last name.
12. Winter Holidays by Vintage Voyage Design Co.
Powered by Creative Market
Winter Holidays is a gorgeous display font. Great for headings! It's got a great vintage-y vibe. This would look great on a playbook or ad for a Christmas play or choir performance. It would also work really well on a wooden sign for a very classic Christmas look. It's got a bit of a grunge effect, so it may not work super well in a vinyl cutter.
Thanks so much for reading about these amazing Christmas fonts! I hope you found this post useful - let me know in the comments! I'd love it if you shared projects you made with these, I'd be thrilled to see them. If you want to save this page, I made it easy with this pin-able image. 
If you're looking for more holiday related fonts click here to see my top 10 Halloween Fonts!